Failure is not an option.
What new heights
have you imagined?
You know that your business has greater potential—but you're feeling the need for a new perspective, more clarity, and direction—and not from just anyone. You've dedicated too many hours to stop now, and who you invite to the table is critical for your success. We couldn't agree more. 
That's why you need a coach with experience, expertise, and knowledge. But even the best coach needs a solid strategy. That's where Bloom Conversations™ comes in.

The process behind Bloom Conversations
Bloom Conversations™ is designed to guide you through essential elements required for the growth and development of your business and people—focusing on areas that diminish pain-points (what doesn't work) and accelerate growth (what does work.) 
You'll attend a one-day workshop where your coach will walk you through every detail of Bloom conversations. Be warned—this isn't for the faint of heart. Only proceed if you are ready to see results.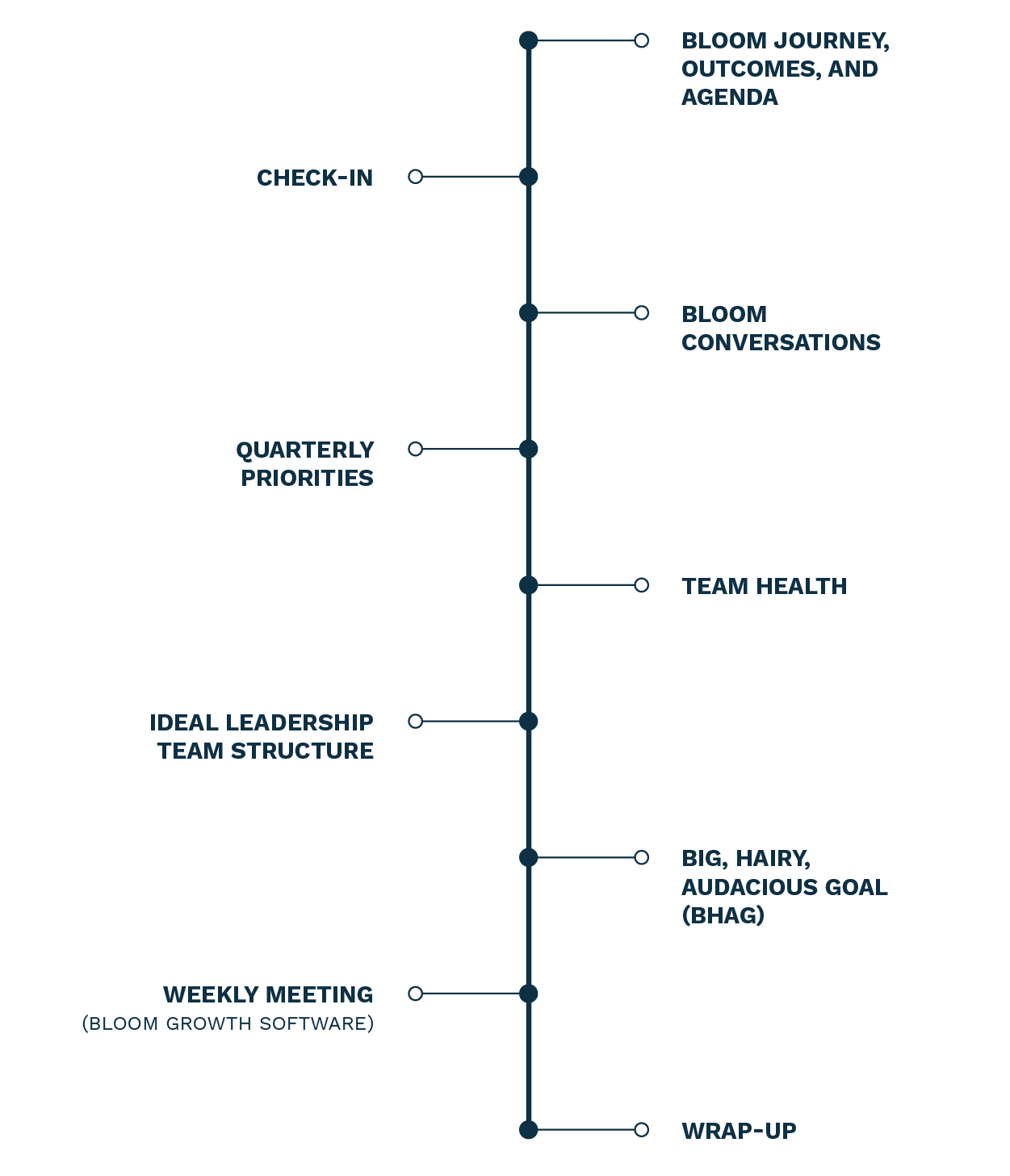 After your workshop, you'll be prepared and feel confident taking the next steps on your Bloom journey. Remember, your coach is your dedicated partner. They will be there to guide and support you along the way, complete with 30-, 60-, 90-, and 180-day check-ins.
Did we just become best friends?
Connect with a Bloom coach
Let's get real—we're all people forging our unique paths in the business world, wanting to do more with what we have. Our coaches become your dedicated partner in this journey—whether you need help getting organized, setting your goals, or somewhere in between. Their purpose is to help you reach your business goals.
What people are saying about
Bloom Conversations.
"
"My Bloom Growth coach put me in control of my
business instead of my business controlling me."
"
"What you've helped us do has been a complete
game-changer for our business."
"
"Our team went from 'working for the owner' to
co-partners in creating the future!"